About Bob
The majority of my time is spent at the office. I work as a computer analyst for Nebraska Public Power District. I have been with NPPD since the days of programming using punched cards.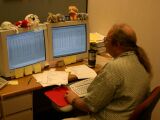 Me at the Office


I have many hobbies that keep my spare time occupied. First of all, I enjoy looking at the stars through expensive pieces of glass. While I have been interested in astronomy since I was just a kid, I rekindled the interest in 2004 and purchased a really nice telescope. On clear nights I can usually be found looking at the sky. I have more recently began to get into astro-photography. As my abilities increase, I will post some of my photos on my web site.



The Current Moon Phase


During the summer I enjoy camping. I have a pop-up camper that I like to take out on the weekends. This matches with my astronomy hobby because usually camping takes me to a dark-sky location. You can bet my telescope usually accompanies me with my camper.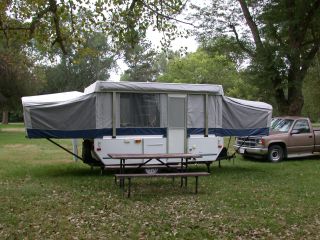 My Pop-up Trailer


I also enjoy traveling. I have been to almost every state east of the Rocky Mountains. I especially enjoy being around the ocean. I have made several trips to Florida and been to Hawaii twice. I just love stretching out on a sandy beach with the sun and the smell of the surf.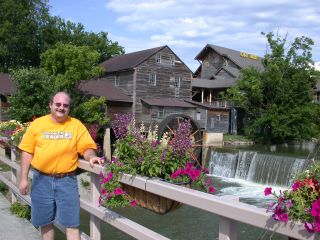 By the Mill At Pidgeon Forge, Tennesee


As you can see from my web site, I have a personal weather station at my house. I upload the temperatures to a database the eventually makes it into some of the weather modeling computers. This data is used to develop a computer model of the forecast that is used by the meteorologists to predict the weather.

Finally, I enjoy spending some time gardening in my back yard. While I usually have a couple of token tomato vines, most of my garden is flowers. I also have a small pond in the back yard.


---
Last Updated: 10/08/05
Back to Home Page